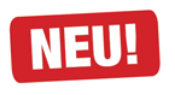 v 2.0


smaller prices
flexible material
new design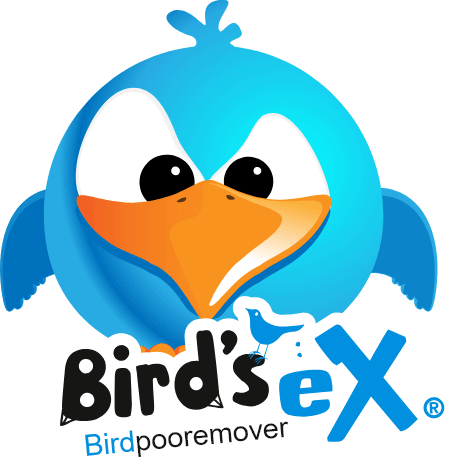 With your logo from 1000 pieces Private label
allover-print

from 5000 pieces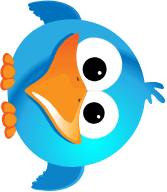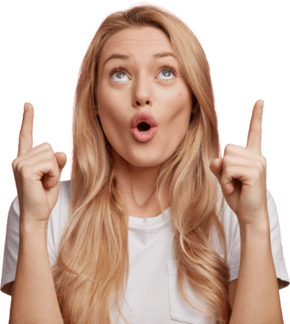 Bird droppings on your car? What is happening? The bird droppings etched immediately in the car paint and damage it sustainably! What to do?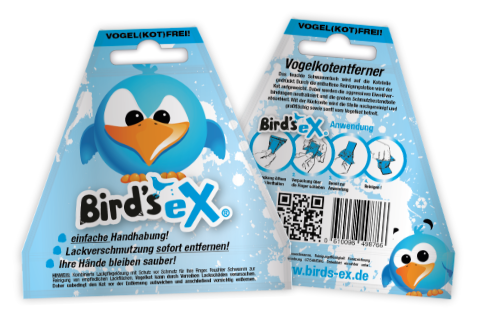 Bird's ex - Vogel(KOT)frei!
Immediately remove paint stains!
Keep your hands clean!
Easy handling!
Request
a free quote today

Private label and in stock articles
Bird's ex
Bird droppings remover
Reliably removes bird droppings from sensitive paint surfaces
> After soaking the contaminant
(also applicable to dried-on feces)
> Gentle cleaning lotion
> Fine-pored cleaning sponge
> Keep-clean-wrapping
(no dirty fingers)
> Easiest application
> Always at hand


price list and information material
Advertiser / Advertising materials
Bird´s ex is not only a very interesting and useful product due to its functionality, but can also offer you far more advantages as a business customer.
Use Bird´s ex as a unique, highly recognizable and long-lasting promotional product for your business (e.g. gas stations, carwash, resting facilities, insurance offices, workshops, automotive trade and much more)
The private label is a special form of product presentation. Here we are able to brand the packaging according to your wishes and according to the corporate design guidelines – starting from a purchase quantity of 5000 pieces. Here, both the front and the back can be designed according to your wishes graphically.
Size: 110 x 110mm (bled off)
Print: 1 to 6 colors possible
Material: white or transparent
Printable on both sides
Data format: PDF-, TIF- oder JPG-format.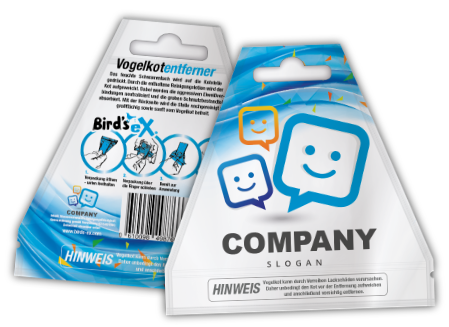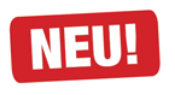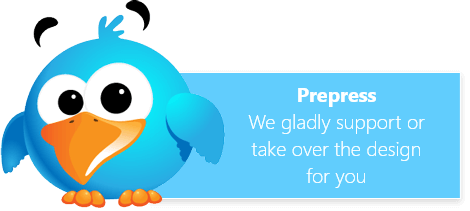 Advertising space
Freely configurable advertising space with a diameter of 80mm (address and advertising print)
The promotional tag combines several advantages:
> Striking presentation
> Attachment to doors or inside mirrors
> Holder for the advertising media
> Easy and fast application of the advertising material to the Bird´s ex -product
Size: 80mm diameter
Print: 4-color CMYK
Material: 350g/m² white – matt/ glossy
Front: Birdy printable in your desired color
Data format: PDF-, TIF-, or JPG-format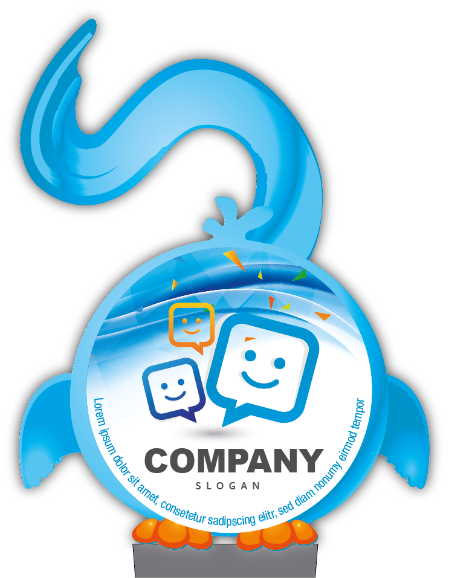 Request a free quote today

Private label and in stock articles
Press the sponge cloth onto the droppings so that they can be softened by the cleansing lotion, neutralizing the protein compounds and absorbing the dirt particles. In the next step, gently remove the droppings across the surface. Bird's ex can remove bird droppings from all sensitive paint surfaces; even those that have already dried can be quickly and easily removed by Bird's ex – after soaking them in the lotion to soften them up.
Bird droppings are one of the most aggressive soils. Especially for paints, for example on cars, bird droppings are extremely harmful. This is due to the alkaline pH of the bird droppings, which have a corrosive effect on the paint. In particular, the excrements of seagulls are considered very aggressive, because the feces of seagulls is also very lime and protein-containing. The bird droppings corrode through all clear coat layers – the surface is literally torn. Since varnish can be permanently damaged by bird droppings, the droppings should be removed as quickly as possible and in the best possible way.
>
always at hand
>

fast
>

clean
>

uncomplicated
The solution for removing aggressive bird droppings is a wet sponge cloth soaked in a special cleaning fluid which is applied to the contaminant surface. The sponge cloth must be pressed onto the contaminant so that the contained cleaning lotion can soften the feces. The protein compounds are neutralized and the dirt components are absorbed. Subsequently, it is important to free the affected area in the second step over a large area and gently from bird droppings. With Bird's ex, bird droppings can be removed from all sensitive paint surfaces, even dried dung can be quickly and easily removed with Bird's ex after soaking.
Thanks to the keep-clean packaging, the fingers always stay clean during use.
Note: Bird droppings can cause paint damage by rubbing. It is therefore essential to soften the feces before removing them and then remove them carefully
Hinweis: Vogelkot kann durch Verreiben Lackschäden verursachen. Daher unbedingt den Kot vor der Entfernung aufweichen und anschließend vorsichtig entfernen.
Become a distributor in retail
(gas stations, carwash, resting facilities, insurance offices, workshops, automotive trade and much more)
Sales support:
Merchandise presentation, display stand and desk displays, flyer and other POS material.
For more information, please call us
or send us an email.
We would also be glad if you like, share or follow us!
The general terms and conditions of the Swabian Stil GmbH apply. The prices are subject to the statutory VAT applicable at the time of delivery. Our prices are quoted ex works.